About Kshitij
What we are today is a result of experience since 2006 – working and(playing) with more than 12000+ kids across India. It started with a few, but now we are dedicated group of travelers, artists, writers, photographers, doctors, and above all enthusiasts, coming together from diverse backgrounds, keenly interested in working on child development through experiential education. The team constantly invites like-minded people willing to break free from the monotony of life and dive in on unknown paths of discovering self and places. We aim to become an approachable and an encouraging platform for all those who love to experiment, express, learn, research, travel, share and most importantly have fun!!
---
The Thought
EXPLORE, EXPERIENCE AND EXPRESS!
Every individual, be it a child or a grown up, has a curious side to him/her. A side that wants to know, understand, experience – to learn! But learning, the way it happens these days, often results in curbing of that innate human curiosity, and in the inhibiting of human skill and growth.
The way out according to us, is in creating interesting and meaningful experiences – that get us so highly involved, that learning almost becomes and automatic and an effortless by-product. Such learning , which happens through interesting and joyful experiences not only make us more skilful and capable as individuals, but also enables us to discover different facets of our own personality, making us more complete as individuals
---
The Vision
We wish to create safe spaces for kids, where enriching experiences enable them to push their comfort zones, take charge of their lives, and embark on a journey of self discovery.
---
We Believe
We believe, we as humans have a special connection with the great outdoors. Driven by our own passions, Kshitij is trying to grow a movement to reconnect today's kids with the outdoors. Today most children live in a totally artificial environment, full of screens and ever evolving technology, which leaves them with almost zero excitement of leaving the comfort of their homes and spending time outside. It's intriguing to watch what happens when kids are left to their own devices with a dose of unstructured outside playtime. There's something ingrained in our DNA, something seared into our psyche that triggers a primal sense of harmony when we escape four walls and venture into the great outdoors. When you go out in the woods you feel good. You play. You discover. You feel peaceful. We at Kshitij are trying to harness these "feel good" factors as baits for bringing about an awareness of one's own self, independency and curiosity at large, which form the basis of a strong development. We do by using Fundamentals of Experiential Education and Science of Play!
A passionate & powerful team
Our endeavors are fuelled by the youthful energy of our core team - Coming from diverse backgrounds, one common element that binds us – our fondness for working on child development, And we do so by using fundamentals of 'Experiential Education' & the Science of Play With the purpose of enabling children take charge of their own lives.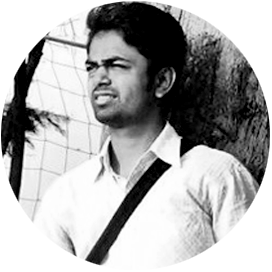 Vipul Chheda
The "adrenalin" of Kshitij, Vipul has been in the field of game and experience based learning since the past 10 years. Very versatile himself, Vipul is a journalist, theatre artist and script writer. He is a passionate traveller and an observant photographer. He has conducted innumerable camps, treks and workshops over these years, and is responsible for constantly bringing new artists, workshops & talents on board.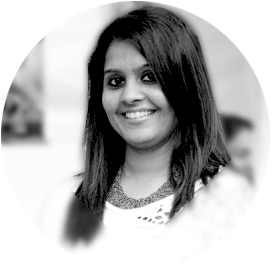 Charmi Gada
The " Dreamer" of our team, a physiotherapist by profession, and a theatre artist, Charmi is a passionate traveller & an intense writer and a strong willed executioner! Her bold self and immense curiosity to learn, with a deep connect and understanding of Nature's elements makes her come up with amazing notions for Kshitij and Artshaala!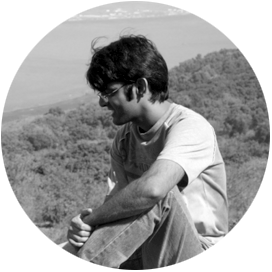 Nikhil Mehta
Nikhil is the "spark" of our team. With experience in brand consulting, Nikhil is responsible for creative but practical ideas. His understanding of human and consumer behavior helps us reach people better. He is our sounding board and our catalyst in times of lull. A staunch believer of learning through experiences, Nikhil himself is a practitioner of Capoeira – a combination of Afro- Brazilian form of martial art, music, rhythm and acrobatic movements.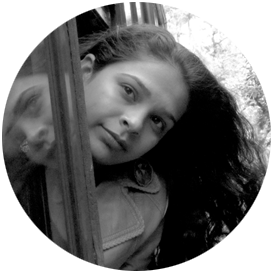 Shweta Gosar
An HR manager by profession, a learner by Choice! She brings a lot of innocence and simplicity to our team. She loves the power of Play and absolutely adores kids. Her persistence and strong belief adds immense support to the team.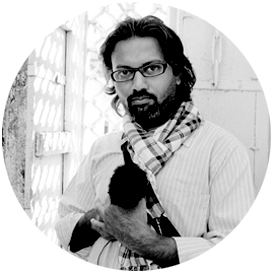 Paresh Gosar
Paresh is the "go getter" of our team. A Story teller and a film‐maker himself, Paresh explores various forms of art, expressions and brings it to our team. A photographer, cinematographer, traveller and a lot more, Paresh adds the spunk to our ideas.
Safety - The most important prequisite
'Safety' – an integral part of Experiential Education and of everything we do!
We ensure all our programs are first 'Made Safe' in the following aspects :
Physical Safety is ensured by a prior recce to the location with constant checks for all the gear and equipment used. All the personnel who conduct adventure activities are certified and experienced in working with kids since many years.
Our team is sensitized for their code and conduct with children in terms of language, behaviour and words! We understand and make sure kids do not feel " Emotionally Unsafe" due to co-campers or facilitators!
Programs commence with a mutual dialogue amongst the participants and the facilitators, thus ensuring Do's and Dont's during a program, which warranty Intellectual and Social Safety! And kids love this part!
Milestone
Kshitij has conducted more than 250 outdoor programs for kids, youth and families since 2006 catering to more than 7,000 participants throughout the country!
---
Year 2015
DD NEWS :
Kshitij was featured on DD News show "Paisa Vasool" on 21st February-Saturday 2015, as one of the innovative entrepreneur companies. It motivated us to do better and offer much more to our adventure lovers. To watch video click here.
KAYKO :
Another feather on the cap came with a chance to present our performance " Coaching Classes Kayko" , at the globally renowned Kala Ghoda Art Festival 2015 Mumbai , in the section for Regional Language Art, where almost 15 kids performed a play showcasing their struggle to choose the primitive mode of schooling against the trending classes using modern day technology.
Join Us
"If you are an avid traveler, thinker, reader, explorer, artist or just passionate about life, write to us and be one of us!"
Facilitators and Volunteers
Our programs are more than just a series of outdoor activities or a camping holiday or indoor workshops. The programs use the power of the experiential methodology where participants pick up life skills, gain confidence, become independent, learn to work with others, and have opportunities to dig deeper into their potential.
And we absolutely love working with kids wherever they are - be it the outdoors or indoors! If you think you would love to facilitate these programs and take the lead, Be a part of the team and open new avenues of learning for yourself!
---
Interns and Customer Advisors
As exciting and adventurous bunch of people who always love being away from the city, we can't escape some serious work happening in the back end to make all this madness possible! We are constantly in search of young enthusiasts who are hungry to learn bits and part and all of administrative stuff and the marketing galore! Amazing Experience is certainly what we promise you!
---
Freelancers and Representatives
We love having new people on board and we are all welcome for anyone who wishes to sit home, and work with us! To explore the opportunities in this space, Mail us your resume on info@kshitijworld.com and do not forget to mention why you would love to join us! We will get back to you in the next 48 hours!